Customizing of software
We configure or adapt our software standard solutions for special needs on request.
New measurement or analysis channels can be added just by configuration. For advanced extensions we also program new features into the software.
We install our software or complete data acquisition systems at the machine sites of our customers.
Calibrations
We execute all typical calibrations on tablet presses – with focus on force- and position-measuring devices.
Our calibration systems are based on and traceable to DKD-standards and are recalibrated every year.
We offer dynamic Calibrations and we additionally document non-linearities or hysteresis terms.
Each calibration includes a report including setpoint tables and tolerance checks, "as-found"-data and "as-left"-data.
Validations
We are planning and executing validations together with our networking partners having longtime experience in pharmaceutically regulated projects.
Planing and reporting IQ/OQ/PQ tests is available for our software solutions and also for complete data acquisition systems including hardware.
Execution and documentation are following the relevant standards.
Hardware : Strain-gage–application
We apply strain gages for force measurement on tablet presses.
Cooperation with press manufacturers and tool manufacturers enables us to cover special needs or customized geometries.
Hardware : Instrumented punch
" … the sensor as near as possible to the press zone !"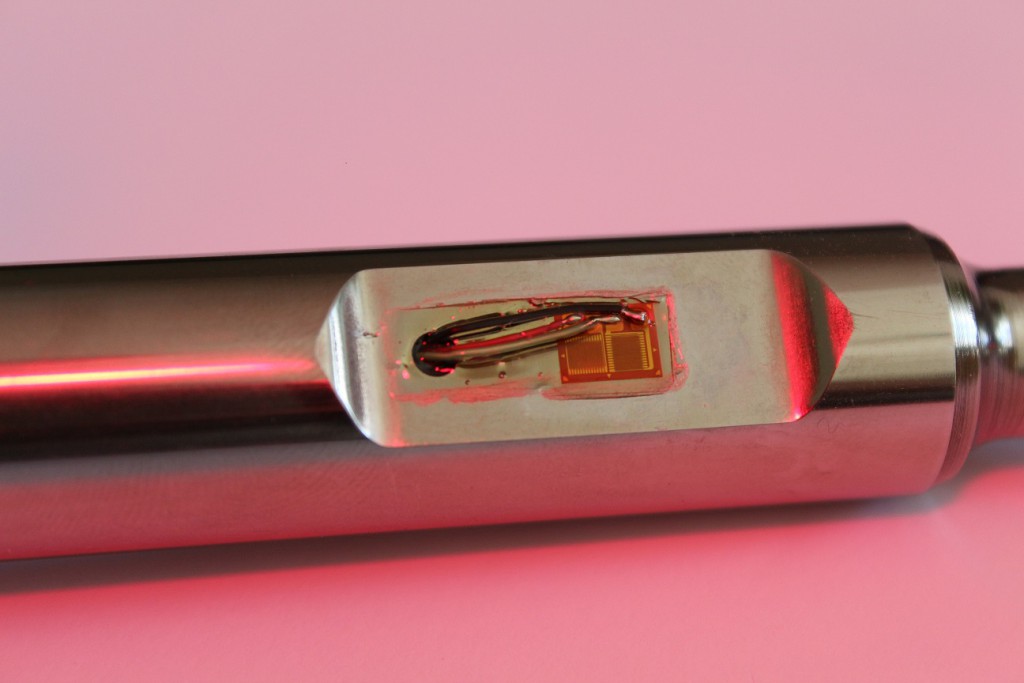 We support this principle with customized instrumented punches and dies. For mechanical preparation we cooperate with manufacturers.
Hardware : Data acquisition
We do not develop electric components like signal converters or amplifiers. We recommend and rely on products of the market leader in this field – National Instruments (www.ni.com) and we support the selection of the best components for your individual DAQ-task.